The Stanford Research Park: The Engine of Silicon Valley
You don't hear about The Eastern Establishment so much anymore. But there was a time when to be taken seriously in business, politics and most other fields, you pretty much had to be a product of the east. It seemed that all the power players, big money men and members of the Old Boys' Club went to Harvard, Yale or one of the other east coast powerhouses. California just wasn't the big leagues. Maybe it was because the Golden State was the home for Hollywood romances or because the weather was more suitable for the Beach Boys than bigwigs in three-piece suits --- but for whatever reason, California had trouble getting its due respect. And this could be rather frustrating for a school with a growing reputation like Stanford University. While being called the "Harvard of the West" certainly earned Stanford some respect in the postwar years, it still had to settle for a kind of second-class citizenship.
This bothered Stanford engineering Professor Frederick Terman. After all, even his protégés Bill Hewlett and David Packard headed out east to MIT and General Electric after studying at Stanford. "In those days," Terman would later say, "a serious young engineer had to go back east to put spit and polish on his education.'' Unsatisfied with this arrangement, Terman began to consider how Stanford might further a kind of western intellectual center that could rival the eminence of eastern hotspots. He envisioned a collaboration between academia and industry that would benefit both, and --- thanks to Stanford's land and interest --- Terman actually made it happen.
During the 1950s, Frederick Terman played the pivotal role in encouraging the entrepreneurial partnerships with Stanford University that set off a world-famous techie boom. The innovative center was called the Stanford Industrial Park, and it would become the heartbeat of what came to be known as Silicon Valley.
Frederick Terman was only at Stanford because he got sick. Although he grew up on the campus --- his father Lewis was the Stanford psychology professor who invented the IQ test --- Terman had earned his doctorate at MIT and was expecting to return to Cambridge as an assistant professor when he came down with tuberculosis while summer vacationing back home. Two doctors declared his case hopeless as he spent the next year with sandbags on his stomach, playing with ham radios and drafting his first book on radio engineering. In 1925, as Terman's condition gradually improved, he was offered a half-time teaching job at Stanford. Getting out of bed for just the two hours a day it took to go to class, Terman began to rise through the ranks of academia as his health also advanced.
Terman's career at Stanford was remarkable. In his early days at the university he made the electrical department one of the best in the nation. An avid inventor, Terman filed 36 patents between 1930 and 1947 and was elected president of the Institute of Radio Engineers in 1940—the first person west of Pittsburgh to achieve the honor. During World War II he went east to direct a staff of more than 850 at the Radio Research Laboratory at Harvard University, which had the crucial responsibility for developing the jammers and aluminum chaff used to confuse enemy radar. Earlier, of course, he had lured Bill & Dave back to Palo Alto and helped them get what would become a billion dollar company off the ground. Still, it was his work in establishing the Stanford Industrial Park that would make him the "Father of Silicon Valley."
Of course, while Terman may have seen the Stanford Industrial Park as a means to rival the Eastern Establishment in electronics, the university itself actually needed the money. After a postwar downturn in its endowment fund, Stanford was looking for a way to make some extra cash.
While Leland Stanford's will precluded the university from selling off their great excesses of land, there was no reason they could not lease it to interested parties. So under the direction of financially-savvy business manager Alf Brandin, Stanford began to pursue two profitable projects --- a shopping center on land to the north of the university and a light industrial park on land to the south.
Still, it would take the influence of Frederick Terman to make the Stanford Industrial Park a place to be. Calling the park "our secret weapon," Terman began to convince companies to come to Palo Alto and set up shop at what would be the first university-owned industrial park in the world. First aboard was Varian Associates, a growing company with ties to Terman and Stanford, which obtained a park lease in 1951. Terman then convinced Hewlett-Packard to head out to Page Mill Road, where they remain to this day.
Soon a flood of other corporations would make Stanford Industrial Park one of the most respected addresses on the west coast --- and eventually give the Peninsula a collection of big name companies to rival any conglomeration back east. General Electric, Eastman Kodak and Lockheed were among dozens of others that joined Varian and HP, transforming the old Valley of Heart's Delight into the ultramodern Silicon Valley.
A name change in the 1970s to Stanford Research Park underlined the focus of cooperation between the university and the tech companies. From Xerox PARC came innovations that led to the PC explosion of the 1980s and the dot com boom and bubble of the 1990s. The bust that followed hit the Valley hard but today Terman's vision of academic and business co-partnership still thrives and an address in Stanford Research Park still looks pretty good on a business card. Looking back on his creation in his declining years, Frederick Terman reflected, ``When we set out to create a community of technical scholars in Silicon Valley, there wasn't much here and the rest of the world looked awfully big. Now a lot of the rest of the world is here.'' And of course, that includes most of those big boys from back east. []
"I remember in the early 90s (it may have even been late 80s) when Varian was remodeling their original building. I remember going to the job site with my father. The first thing I commented was that it looked like a school. That is when my dad told me that they had built it to look like a school cause if the business had failed they could sell the building to Palo Alto."
-Katie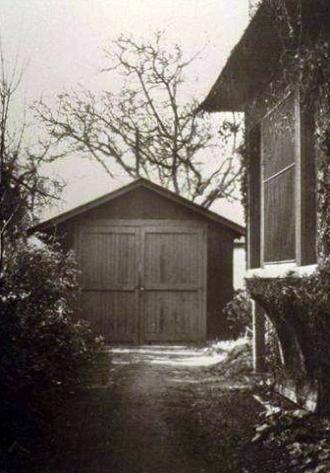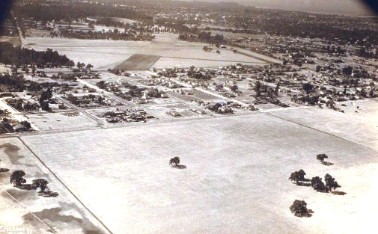 Undisturbed fields where the Stanford Industrial Park would soon be located. (PAHA)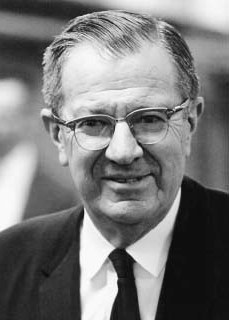 The "Father of Silicon Valley." (PAHA)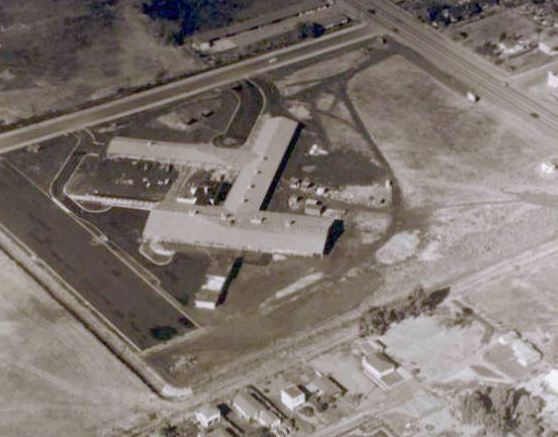 Varian Associates were the park's first tenants when it opened in 1953. (PAHA)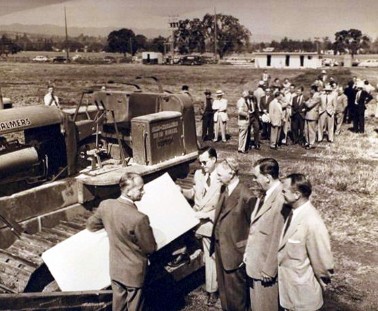 The groundbreaking at the new Eastman Kodak plant in 1953. (PAHA)