Bowling in Palo Alto: The Final Frame?
Every fine town deserves a bowling alley to call its own. It's an essential part of Americana---a place for awkward teenagers to go on first-dates, for little kids hosting bowling birthday parties (even if they can barely pick up the ball), and for hard-core Wednesday night league bowlers. It's part of what makes for a
community---like the corner drugstore, the ice cream parlor or the mini golf course.

But it looks like another hotel along El Camino will be replacing Palo Alto's last bowling establishment. Palo Alto Bowl, home of local strikes, spares and gutterballs for the past five decades, will likely be gone in less than three years time. And while it will be an annoyance for Palo Altans to have to get on a freeway just to bowl a few frames, the more serious consequence might be in Palo Alto's continuing conversion away from a community and into a kind of profit-maximizing retail sector. While the city is stocked wall to wall with chic cafes and high-end clothing boutiques, there may soon be a time when the local resident has some two dozen options for getting a latte and not one place to try to roll a perfect game.

It's the culmination of a tough run lately at Palo Alto Bowl at 4329 El Camino Real. On the morning of last November 17th, a masked gunman tried to rob the place. After allegedly being let in by a conspiring janitor, the intruder held up an employee counting receipts at gunpoint and then shot 63 year-old manager Harvey King in the neck as he walked in on the scene. While King eventually recovered, it was a painful episode for the family-owned business.

Then just a few weeks ago, Palo Alto Bowl got the news that its more than 50 year history will come to an end when the lease is up in 2010. After months of speculation, Barry Swenson Builder confirmed that the company will likely complete a deal to buy the bowling alley site and put up a hotel in its place.

If Palo Alto Bowl does close, it will be the end of an era for the sport in Palo Alto. In the city's early days, local establishments such as Castle Bowling Alleys and T.A. Marlowe's were the places to go. By the mid-1920s, the bowling scene had shifted over to J.C. Rapp's College Bowling Alleys, an immense "amusement palace" at 443 Emerson. The building included pool and billiards tables, a Peninsula Creamery soda
fountain, a restaurant, a cigar store and even a barber shop---conceivably in case you wanted to get a trim between frames. A Palo Alto Times article in 1923 informed the public that Rapp was soliciting "high class patronage" for his establishment---perhaps not the type of clientele that would always be associated with the sport.

By the 1940s, local bowlers had moved down the street to Indian Bowl at 735 Emerson, "in the heart of the automobile district." The purveyor of "the fastest boards in town," Indian Bowl used the not-so-P.C. Stanford moniker as its namesake and logo. And its offer of 50 dollars to anyone who bowled a perfect
300 game perhaps does not seem so generous until considering that bowling a line (10 frames) cost two dimes until 6 PM and a quarter after that. The Indian Bowl advertisements from that era also recall the pre-mechanized days of bowling---"Pin boys are always available!" boast the fliers.

Eventually, the bowling action moved out to El Camino Real when Fiesta Lanes was built in 1954. Later renamed Palo Alto Bowl, the lanes have been owned by former '50s bowling star Rex Golobic and his family for the past two decades.

Over the years, the Golobics have ridden the sport's waves of popularity as bowling nearly went bust and then made a comeback in recent years. The plethora of entertainment choices lured away bowlers in the lean years, but lately in these parts, dot-commers have taken to the lanes looking for an activity to get away from the monotony of their computer screens. And Palo Alto Bowl managed to find new life with casual bowlers as they perfected such promotions as "Thirsty Thursday," "College Night" and the decidedly manic "Karaoke Glow" bowling---a combination of singing and laser lights that appeals to teens and college kids, if not to the bowling purist.

But even as the sport has made a comeback, the Valley's expensive land values have made bowling alleys hard to sustain. As the real estate values under the alleys have risen, many establishments have closed down. Now it looks like Palo Alto will also lose its only remaining bowling business---and when it does, it could be the final strike against a long-standing community pastime. []
"We used to go bowling at the Indian Lanes. They used to have pinsetters. They stayed at the end of the alleys and would put up the pins after they got knocked down. They got paid well, some of my son's friends got jobs as pinsetters."
-Dot

"Bowling in PA has something special for everyone. As a child, I remember birthday parties at the bowling alley. In high school, this was a popular hangout by many, and one of few places where parents felt okay about letting their kids hang out. When home from college, 'Thirsty Thursdays' provided many fun and quite memorable nights as PA alums reconnected. Now, as an adult, I occasionally frequent the bowling alley as part of a bowling team from work. Bowling is a fun part of Palo Alto that I hope stays with us forever."
-Katie
"My first bowling game as a 10 year old was at the Indian Bowl in 1964. I bowled a 57, and I was so proud! Later we moved to Los Altos and I would ride my bike with my friends down Los Altos Ave. to El Camino and we would bowl at Fiesta Lanes. Lots of good times there while growing up."
-Rich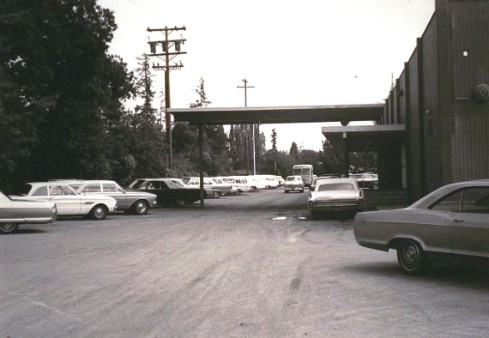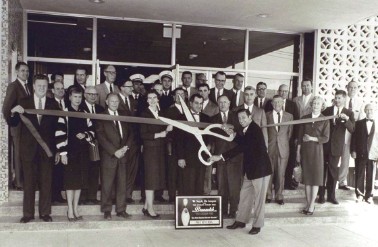 The opening of Fiesta Lanes. (PAHA)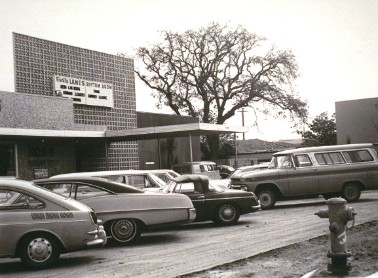 Fiesta Lanes on El Camino would eventually become Palo Alto Bowl. (PAHA)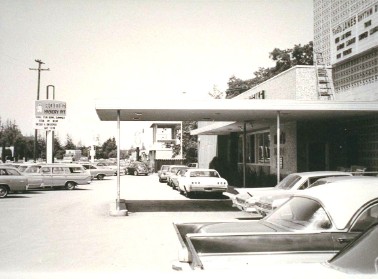 Bowling in the Sixties. (PAHA)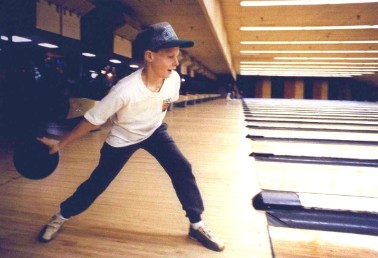 Going for a strike. (PA Weekly)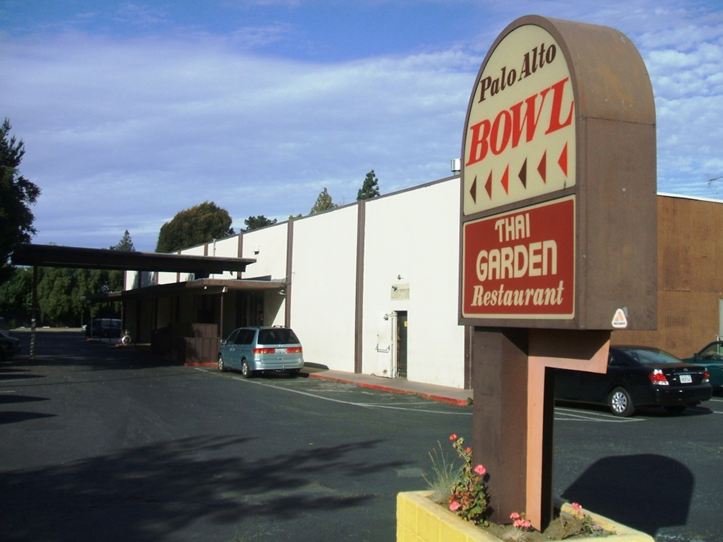 Palo Alto Bowl in 2007 along with Thai Garden Restaurant.